The Challenge: Building and Quarantine at Home
How might we create an experience to entertain and engage roommates and families who are at home during the COVID-19 pandemic?
Offer multiple levels of interaction for people with no disposable income to those with the additional means to purchase goods online and in-store.
We  must learn to adapt to unforeseen challenges. Push players to work through building challenges and get out of their comfort zones with the making process.
As we spend more time at home, help users see household objects in new and delightful ways.
Design direction and mood board
I decided to create a card game made in a style that felt handmade.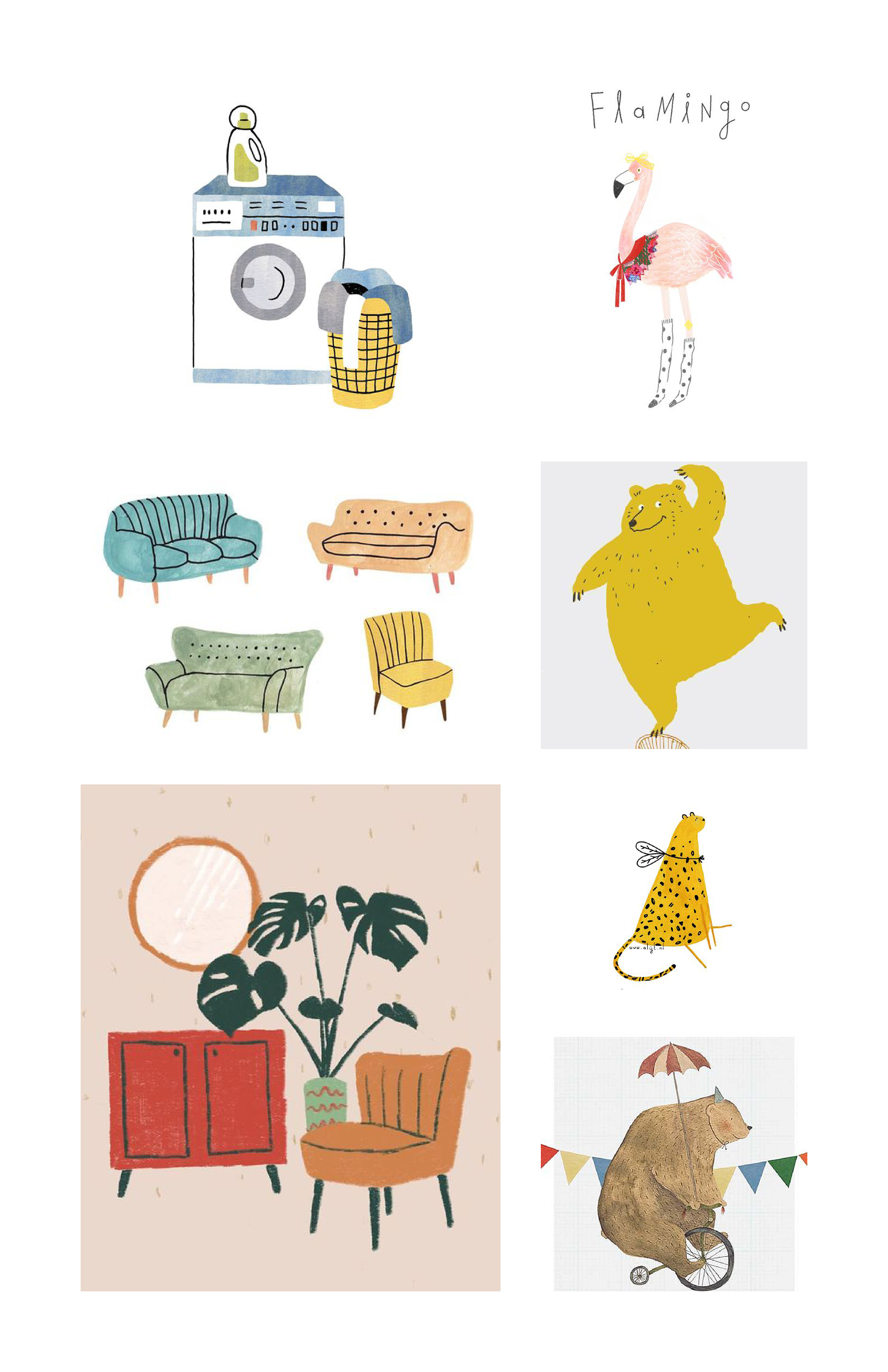 Accessibility Level 1: Fort Night Instagram filter
Receive prompts for fort-building materials with a randomizing Instagram filter.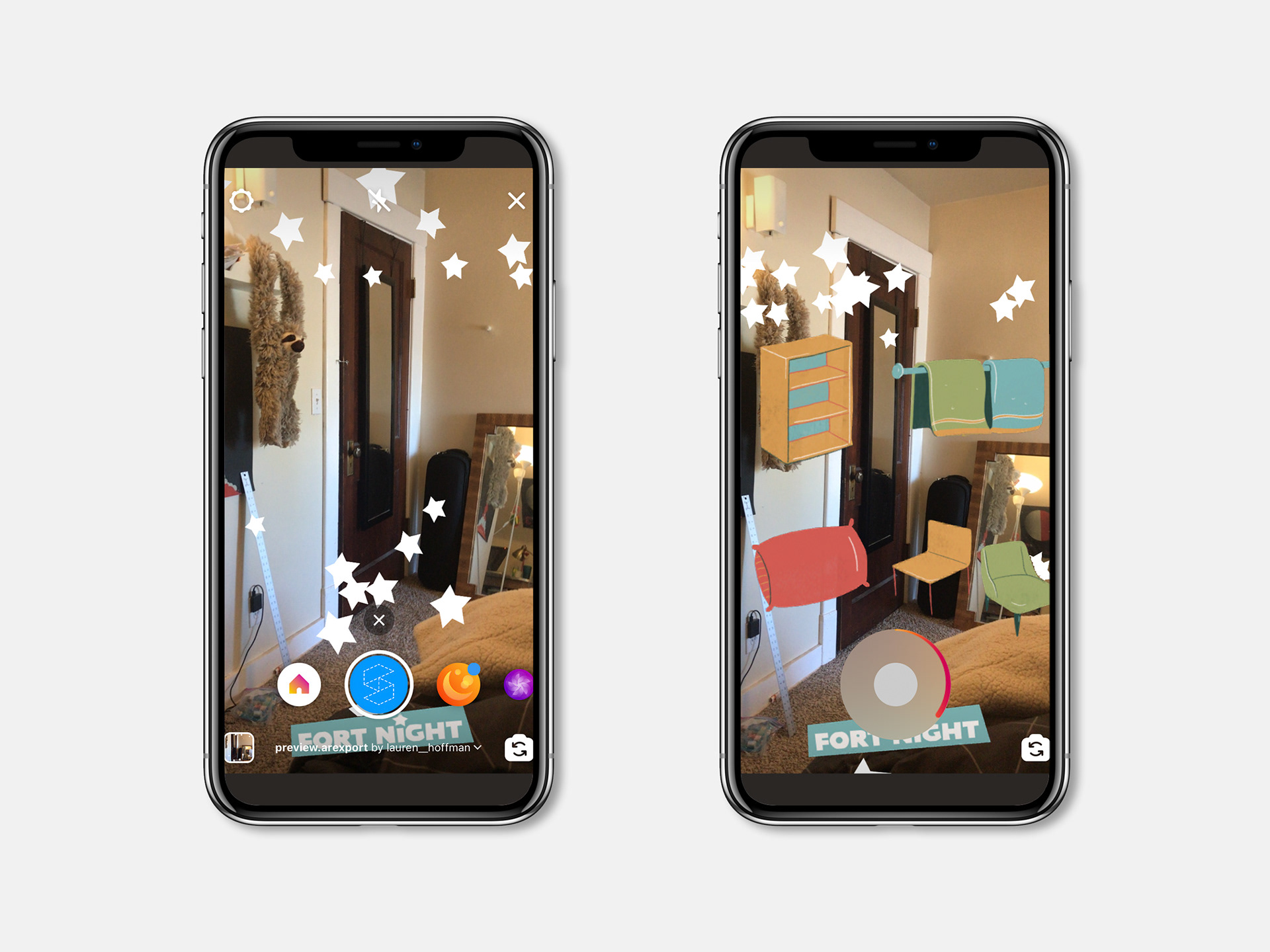 Accessibility Level 2: Full set of printable Fort Night cards and spinner
Includes blank cards for adding your own materials and challenges.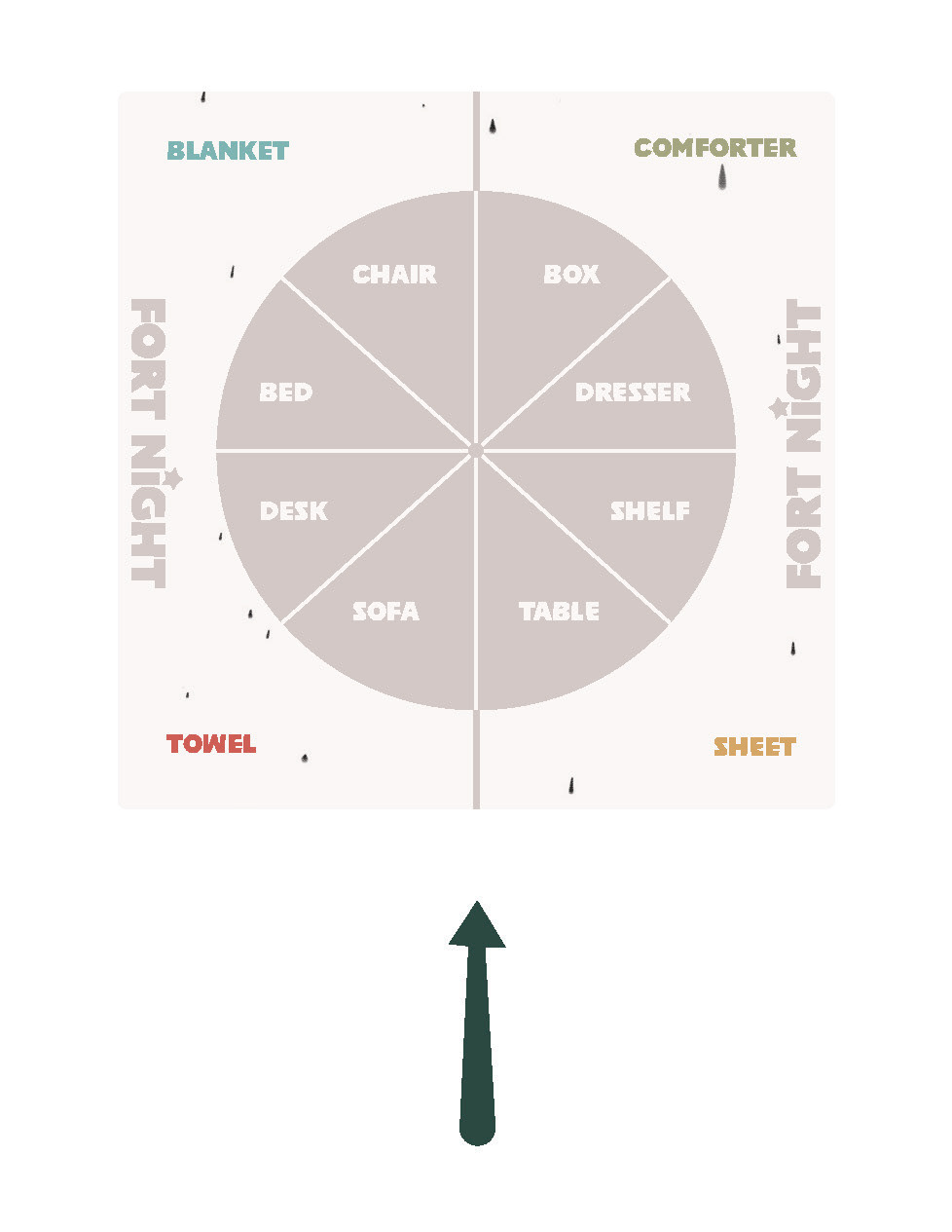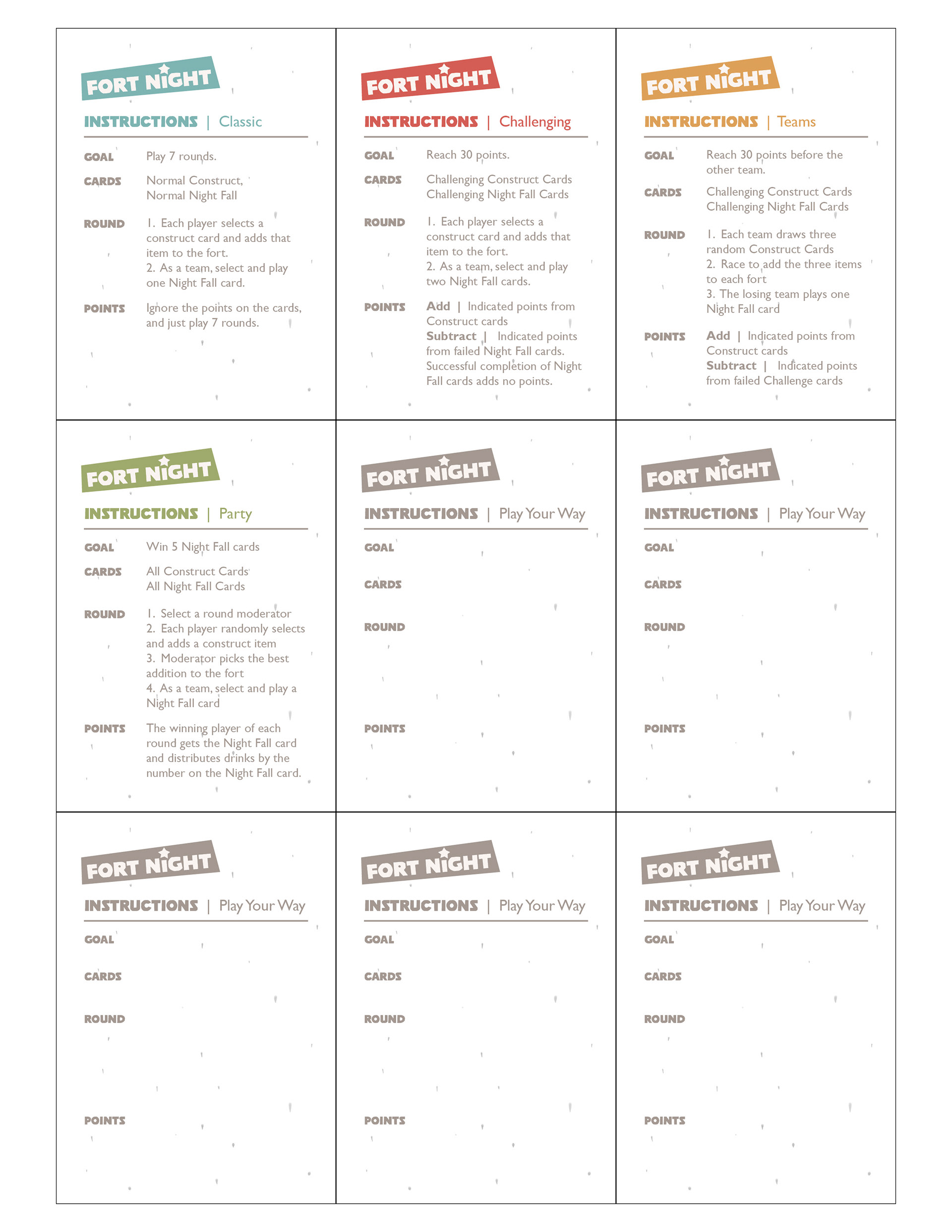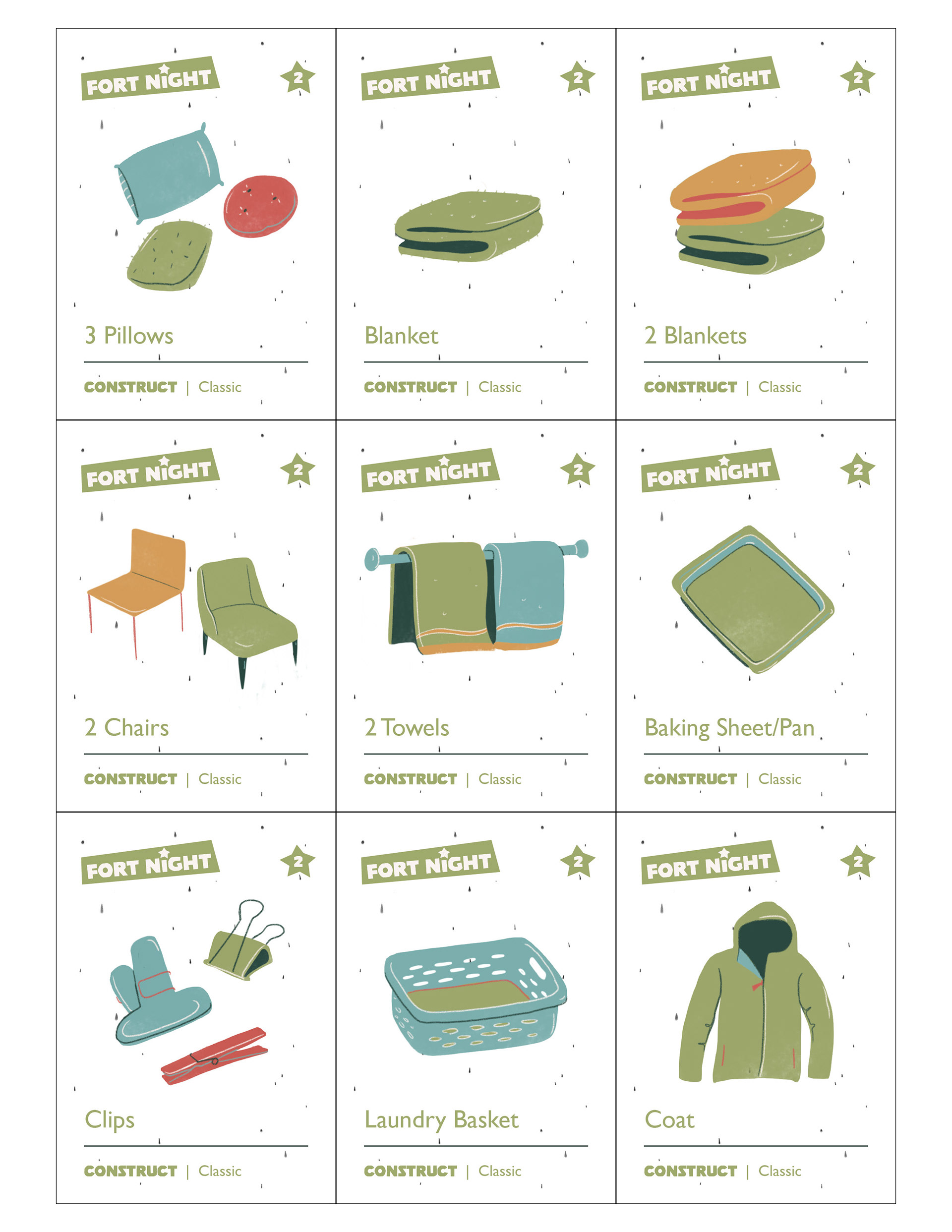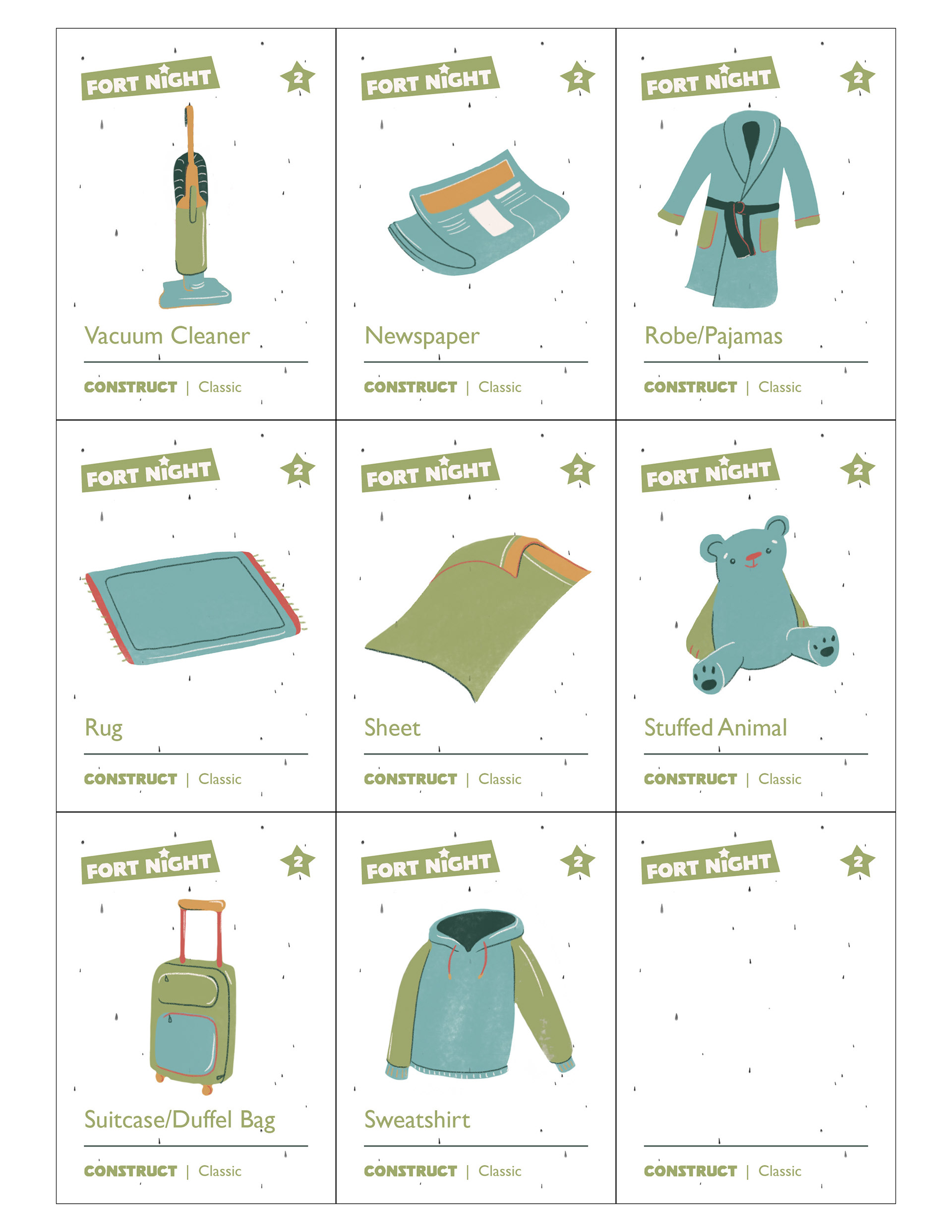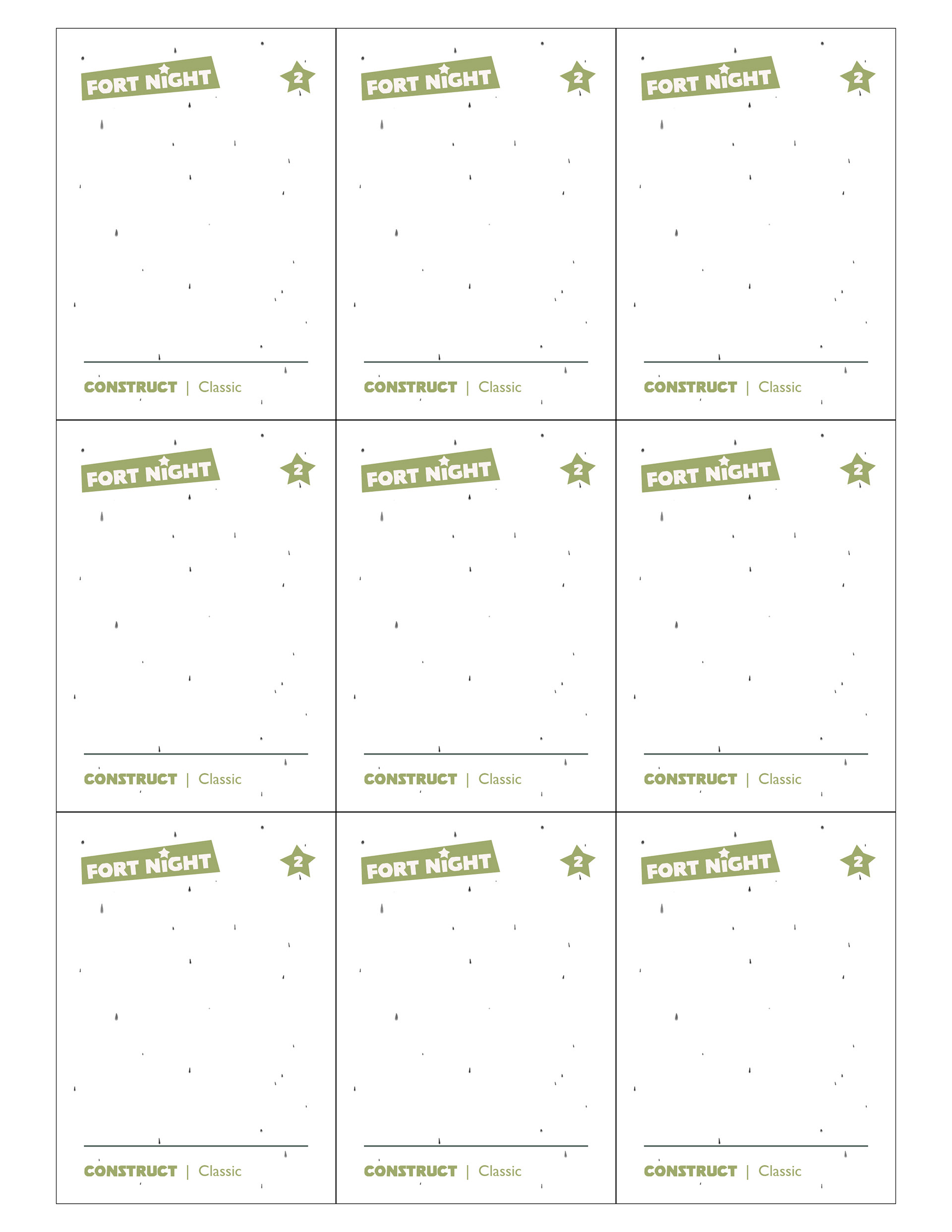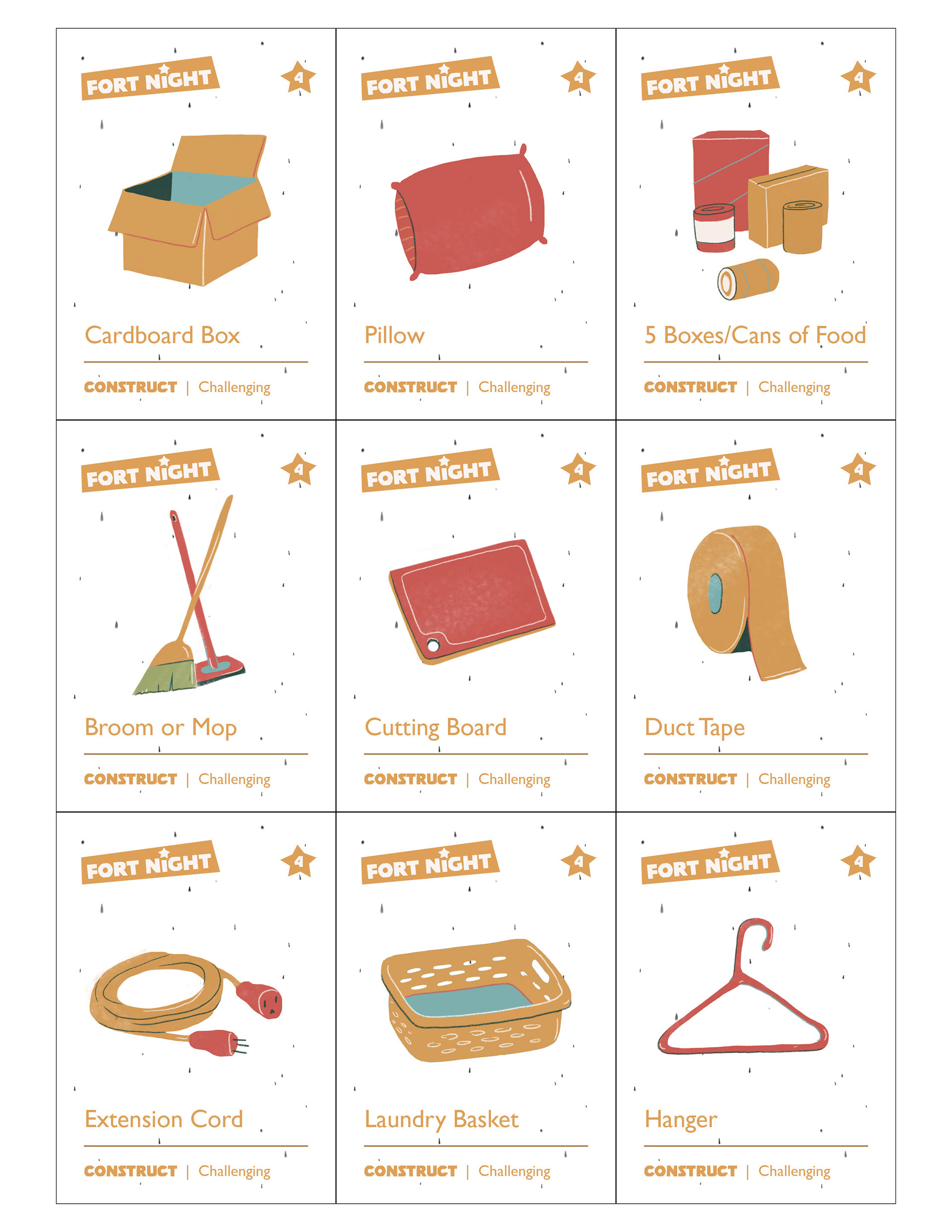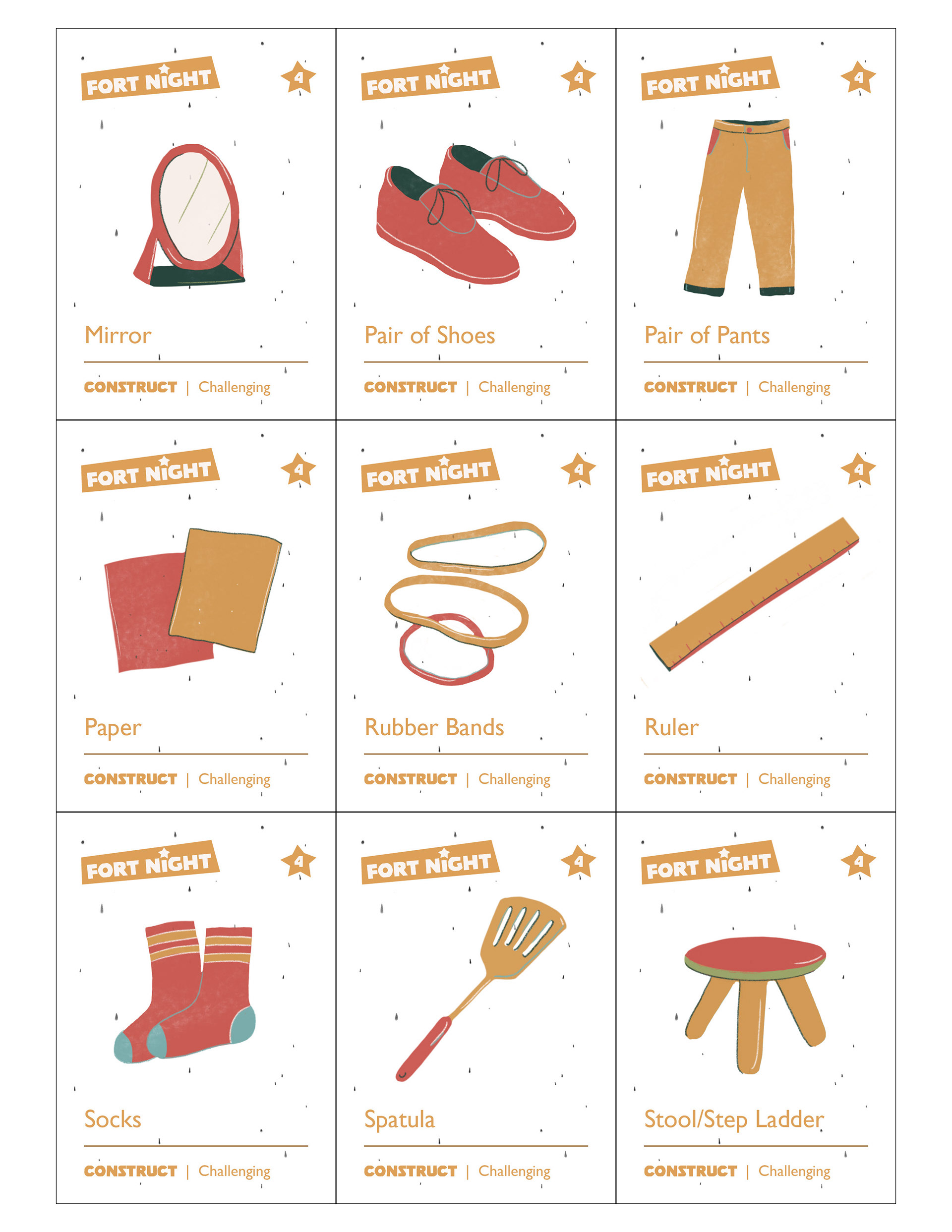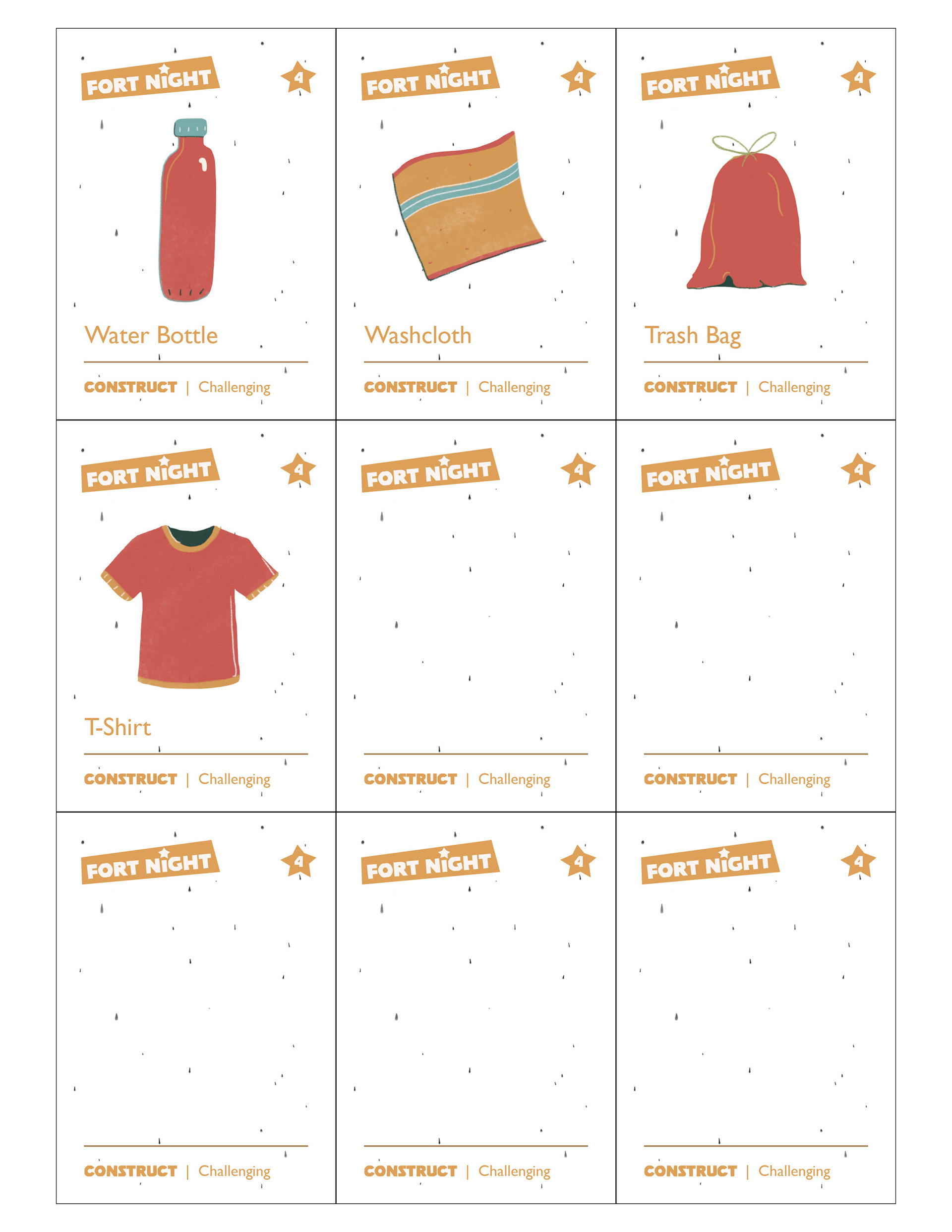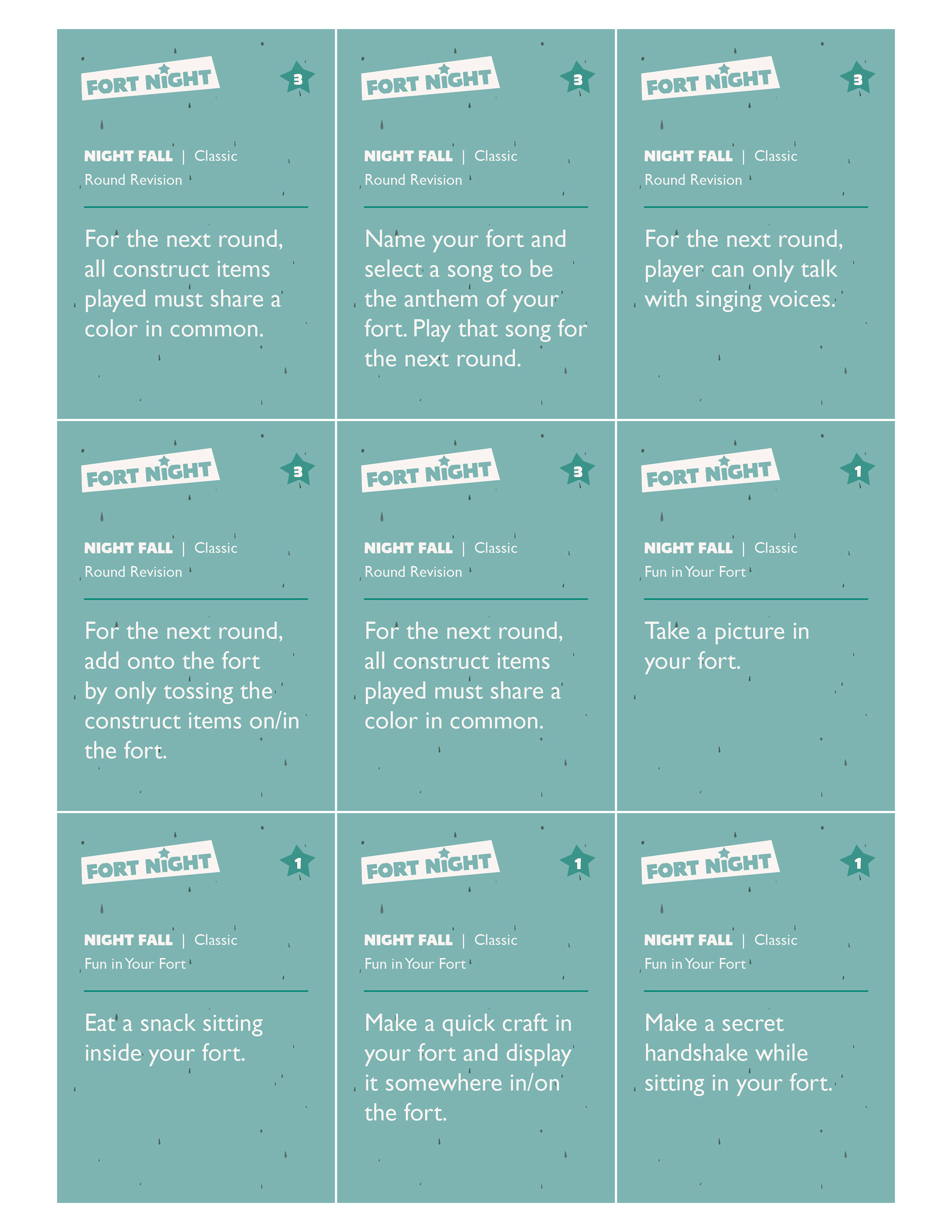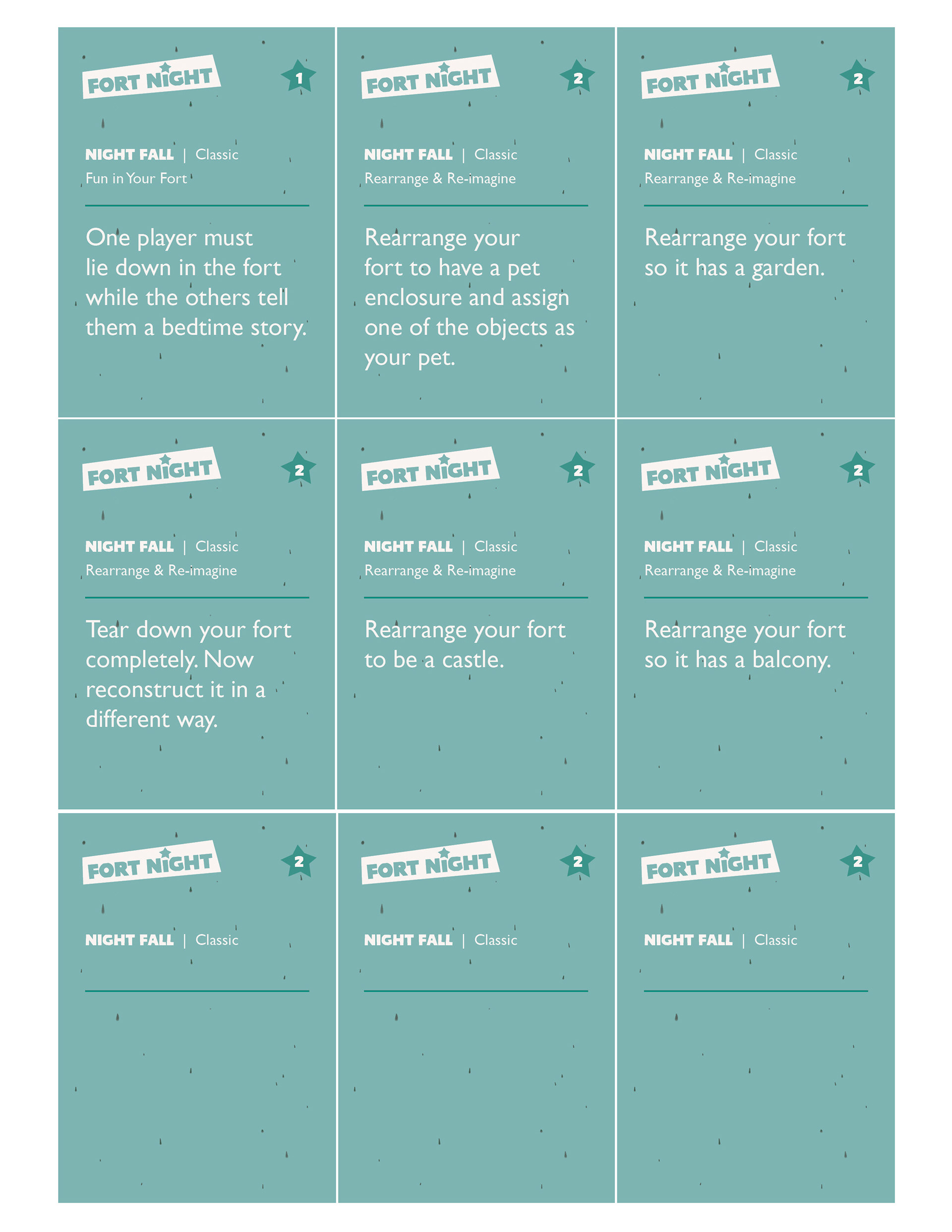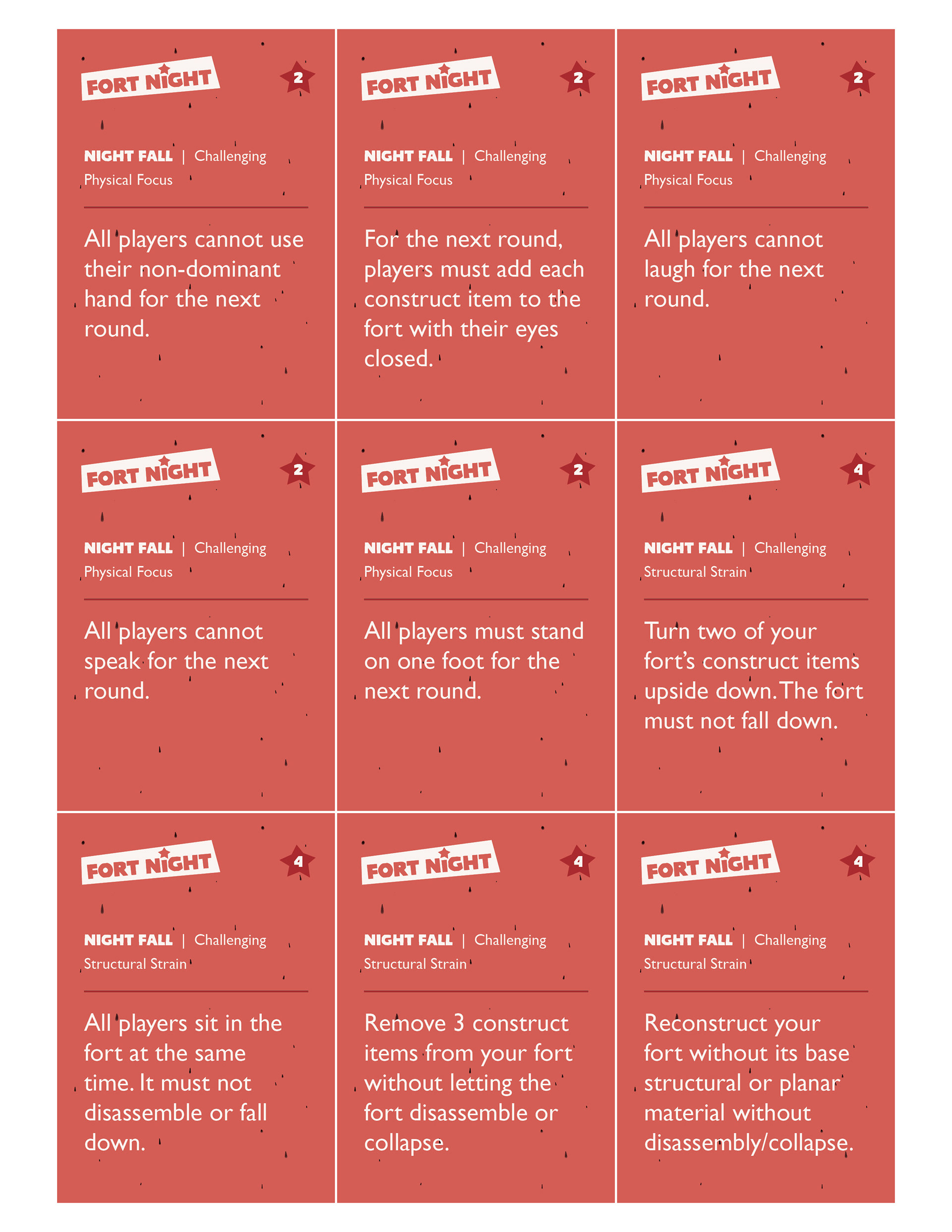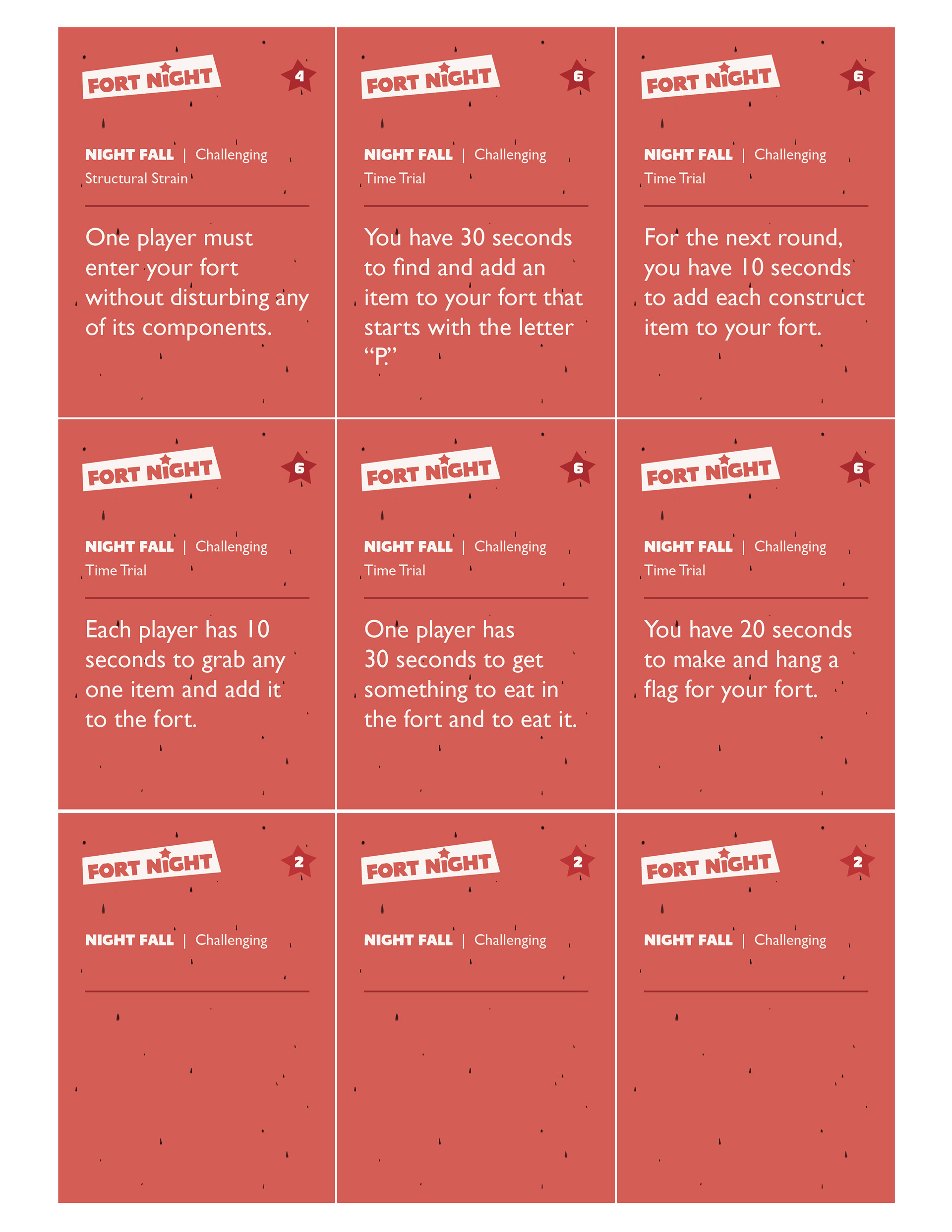 Accessibility Level 3: Fort Night Card Game and Expansion Pack for retail
Double-sided, durable cards for a more premium experience. Optional purchase of building materials expansion pack and supplementary cards to heighten challenge, creativity, and structural possibilities.